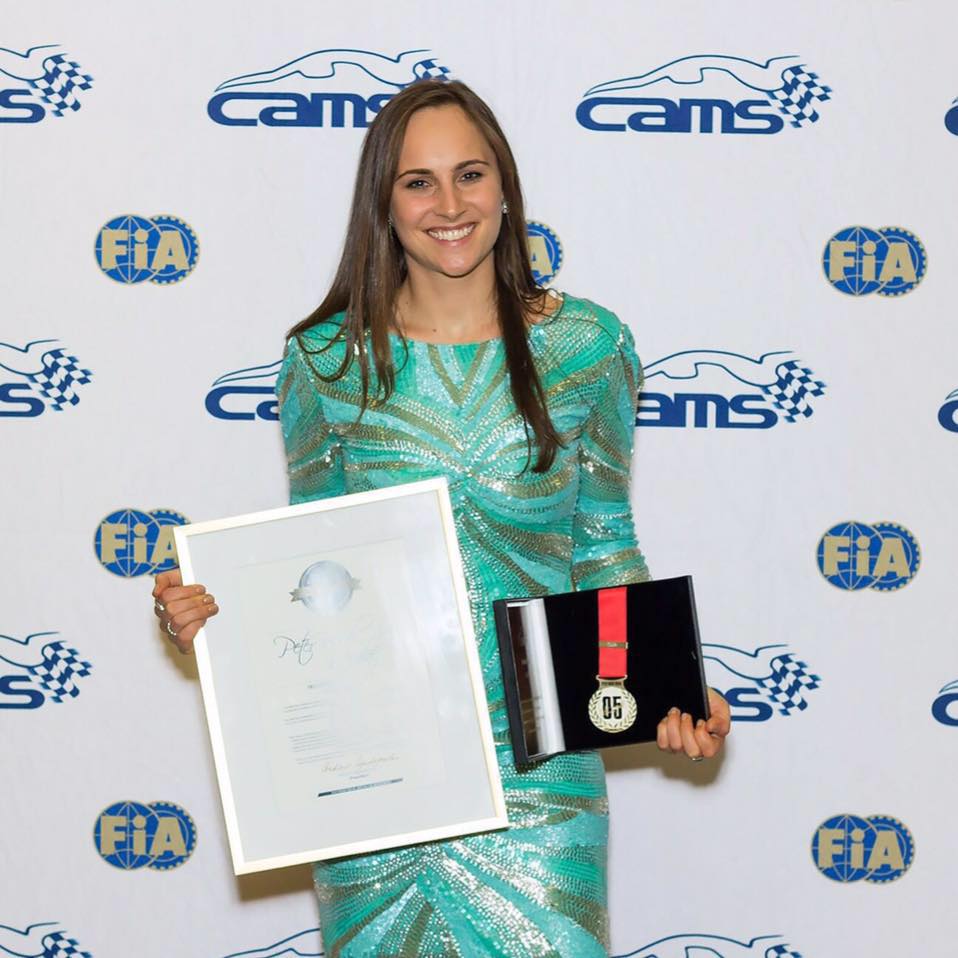 ---
Hometown

Sydney, Australia

Interests

Training, Running, Triathlon, Cooking, a good TV series

Favourite Rally

Rally of Finland
---
Growing up in a motorsport family, an interest in rallying was inevitable, with Molly's mother Coral a four-time Australian Rally Champion co-driver. However it wasn't until a later age, working at her father Mark's rally school in the holidays that Molly tried driving a rally car herself.
While still at school, a friend offered her a car to compete in some local motorkhanas. She finished ninth outright and first in class in her first event.
As soon as she gained her rally licence she started competing in a Holden Gemini. In 2006 she was selected in the Women's Driver Development Program run by the Confederation of Australian Motorsport (CAMS) and noted as a standout performer. She also won the Rallye Des Femmes by a five full minutes and went on to take the 2WD and 2-Litre titles in the 2006 NSW Rally Championship as well as CAMS NSW Young Achiever of the Year.
In 2007, Molly made her debut in the Australian Rally Championship and won the F16 class. She repeated the feat the following year, as well contesting a round of the British Rally Championship.
In 2009 Molly moved to the UK to compete in the Suzuki Swift Sport Cup, a one-make sub-series of the British Rally Championship.
She won the first two events and looked certain to take the title in the last round when a mechanical problem ended her rally, and her title chances. She also became the British Ladies Rally Champion.
In 2010, Molly again contested the British series, this time in a Citroën C2 as part of the Citroën Racing Trophy, finishing third outright after three podiums across the season. She also began working at M-Sport, the team behind the Ford World Rally team, working with the customer sales team for the Ford Fiesta S2000.
Late in 2010 Molly's dream opportunity presented itself. Molly won a spot to compete in the Pirelli Star Driver Shootout against 15 other young rally drivers from around the world. She won one of six highly contested, fully funded scholarships to compete in the 2011 World Rally Championship as part of the FIA World Rally Championship Academy.
The specially tailored training program and one-make rally sub-series, replaced the former Junior World Rally Championship format, aimed at developing young drivers and providing them with a passage through to the elite levels of the sport. All the drivers competed in equal Ford Fiesta R2s prepared by M-Sport.
Molly competed across Europe in six WRC rounds in 2011, taking two top 5 results and finished 2011 on a career high, with a stage win for the final round in the championship at Wales Rally GB.
In 2012 Molly was contracted to an Italian sports management company United Business. She stepped up to the R3 category competing in selected European & WRC events driving a Citroen DS3 R3T. Molly led the R3 class in Neste Rally Finland before an electrical failure halted her assault with only two stages of the event remaining. She finished third in Rally GB.
In 2013 Molly competed in a 7 round European Rally Championship in the Citroen DS3 R3T, winning the inaugural FIA European Ladies Rally Championship. Her results also elevated her to World Rally Rankings Number 1 International Female Rally Driver.
In 2014 Molly took on four rounds of the Junior World Rally Championship. She achieved third in Rally Finland, arguably the most demanding WRC event. In doing so she also became the first female to achieve a podium position in the Junior WRC's history.
2015 represented a new opportunity for Molly, with an offer to return to home soil and compete in the Australian Rally Championship with the Pedder's Racing Renault Clio. Molly put together her own private team and it was a very successful season, kicking off with a win in the Heat One of the opening event in Western Australia. Molly then won the National Capital Rally outright and led the Championship at the midway point. Molly achieved podium positions at every Championship rounds and finished second overall in the Championship behind Citroen Factory Driver and three-time champion Eli Evans. She was also invited to take part in a 1000km Endurance Race in Lithuania where her team finished third in their class.
In 2016, Molly joined the Subaru do Motorsport and Les Walkden Rallying team to lead their domestic return to rally. Campaigning a turbocharged All-Wheel Drive WRX STI NR4 the team took out the series, coming the 2016 Australian Rally Champions. In doing so, Molly also became the first female and youngest ever driver to win the series.
In 2017 the team are back to defend their title!
---
2016
2016 Australian Rally Champion
Youngest ever & first female driver to win the series
1st Kenner's Hire Rally Australia
2nd Lightforce Rally of South Australia
2015
2nd overall – Australian Rally Championship
1st Female to win an Australian Rally event – National Capital Rally
1st Female to win an Australian Rally heat – QUIT Forest Rally
Podium finish every ARC round
Peter Brock Medalist
2014
FIA World Rally Junior Championship, selected events
3rd Junior WRC – Neste Oil Rally Finland
2012-2013
Signed With United Business Rally Management
3rd Place R3 WRC Wales Rally GB
FIA European Ladies Rally Champion
World Rally Ranking No.1 International Female Rally Driver
6th FIA European 2WD Championship
2011
Pirelli Star Driver – World Rally Championship Academy
FIA Women In Motorsport Commission Driver Representative
2010
British Ladies Rally Champion
3rd Place Citroen Racing Trophy
International Rally Drivers Club Most Improved Award
2009
Australian Motor Sport Foundation International Rising Star
British Ladies Rally Champion
Greenlight TV Star Performer Award
2006 – 2008
2006 NSW 2WD & 2L Rally Champion
2006 CAMS NSW Young Achiever Of The Year Award
2007 & 2008 Australian Formula 1600cc Champion (Youngest Ever To Hold Title)
2008 1st Place 2WD Australian Rally Championship
---
Team Subaru is taking on the tough, rugged rally terrain once again. After more than 10 years away, we're back on the Australian rally scene. And we mean business. We've built an exciting new team hell-bent on extending our record-breaking legacy of championship wins – campaigning a turbocharged Symmetrical All-Wheel Drive WRX STI NR4, tuned up and raring to go.
---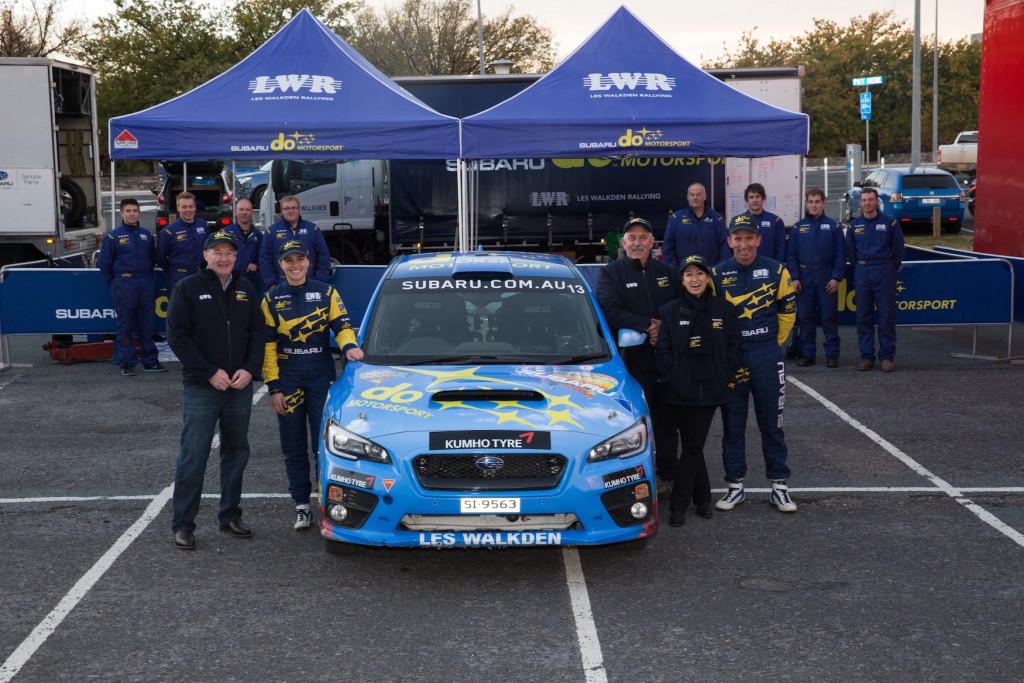 ---
 Bill Hayes has been a professional Rally CoDriver for the past 12 years competing beside some of the best in over 150 rallies around the globe. Rob and Dean Herridge, Ross Dunkerton, Alister McRae, Rifat Sungkar, Jean-Louis Leyraud, Tom Wilde and now Molly Taylor are some of the drivers he has helped guide to victories.
He is the 2011 Asia Pacific Champion and 4 time Australian Rally Champion Runner Up. Based in Perth, Bill enjoys spending time with 3 very active daughters, the youngest already in a Go kart with ambitions for a career in Motorsport.
---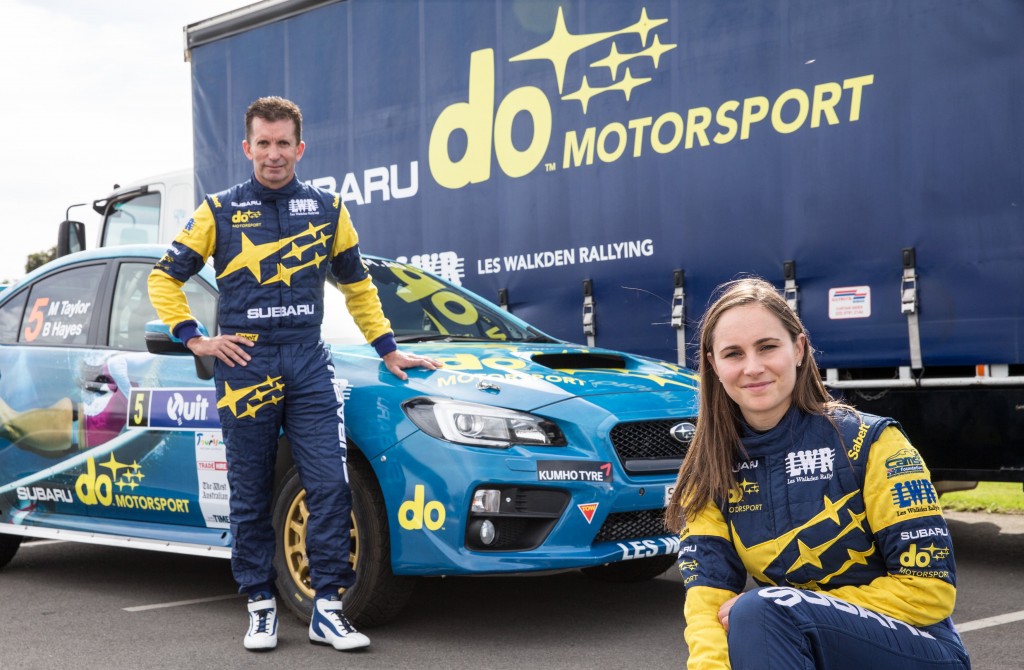 ---
As one of the regions top teams, the Les Walkden Rallying team is responsible for building and running the Subaru Do Motorsport WRX STI NR4.
The team have extensive experience and success across national and international series', working with drivers including Ed Ordynski, Juha Kangas, Michael Guest, Cody Crocker, Dean Herridge, Tony Longhurst, Grant Denyer, Brendan Reeves and Eli Evans and now Molly Taylor.
Subaru WRX STI's have been run by the team in both the Asia Pacific and Australian Rally Championship. LWR also prepare and run cars in tarmac rallying, including Targa Tasmania.
Les was a highly successful driver in his own right and has a passion for helping grow the sport in this country, and in assisting young talented drivers.
---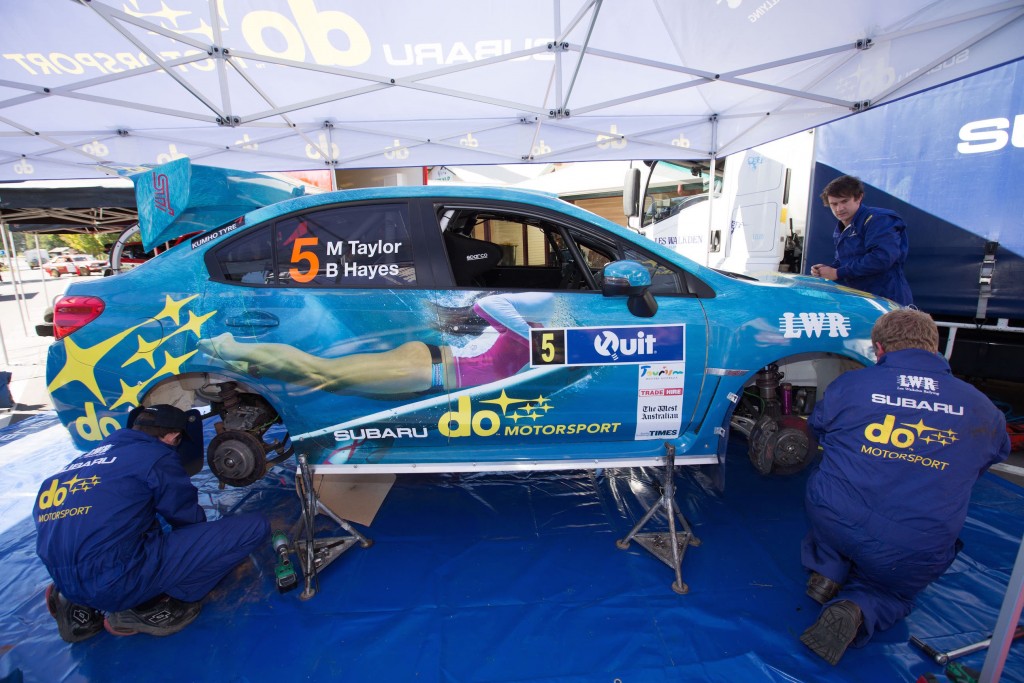 Get to know our Subaru Do Motorsport WRX STI NR4 a little better here:
---